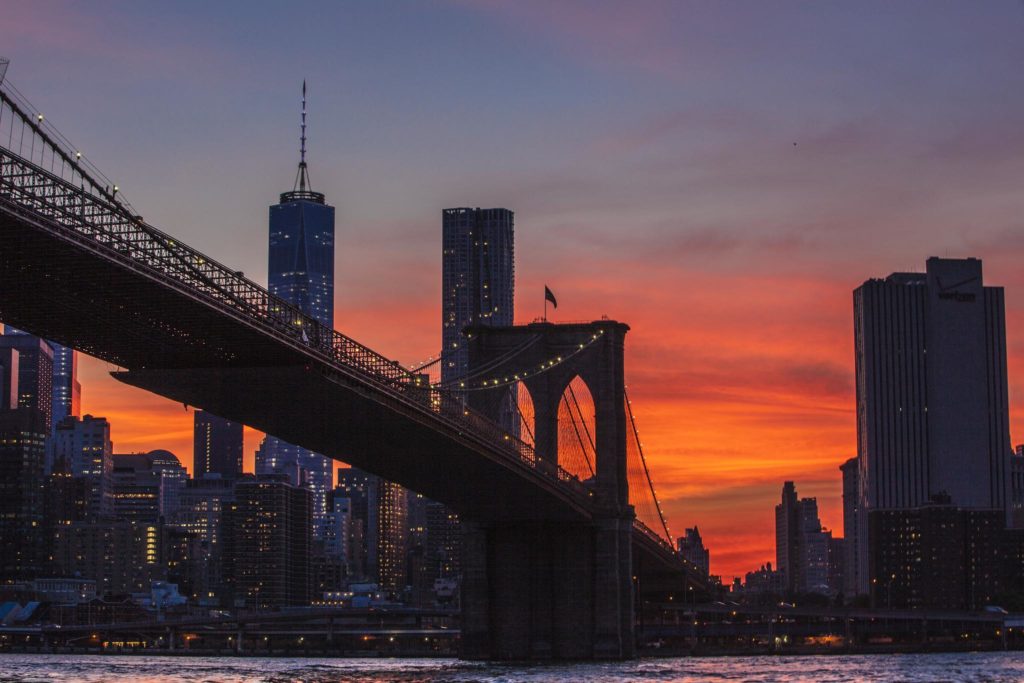 Прошел май, один из самых насыщенных артистическими событиями месяц. Отшумели светские балы, и корпоративные тусовки. Наиболее знаменательные выставки и важнейшие аукционы произведений искусства расставили акценты и определили новые горизонты мирового арт рынка.  Закончились зимние сезоны, начались гастроли и фестивали в театрах и концертных залах.
Да и, в конце концов, наступает лето: распускаются яркие цветы, деревья и трава манят молодой зеленью, озера и реки нежностью и прохладой воды.
Наслаждайтесь жизнью, красотой, природой, творчеством и уникальной возможностью прикоснуться к прекрасному. Июнь, продолжает культурный марафон Нью-Йорка и перед летними каникулами предлагает публике полный спектр блистательных и уникальных событий.
Как обычно в июне состоятся уникальные бесплатные концерты и оперные спектакли в городских парках и несколько интереснейших уличных выставок искусства и, конечно, знаменитый и шикарный Белый бал.
Из культурной программы, рекомендуем:
Воспользуйтесь случаем, снова в Нью-Йорке Балет Бориса Эйфмана (2-11 июня).
А наш местный балетный театр ABT , будет восхищать публику на протяжении всего июня, в помещении Метрополитен оперы.
В июне продолжается фестиваль «Cherry Orchard Festival», на этот раз театр им. Вахтангова представит нью-йоркской публике спектакль «Дядя Ваня».
Информация в на сайтe.
В июне пройдет множество интереснейших арт-выставок, одну из которых, мы, особенно горячо рекомендуем вам посетить: 2 июня вернисаж персональной выставки участника Арт Альянса Оксаны Танасив "Art on Date with Fashion".
Информация в на сайте.
НЕ забудьте, 7 июня состоится заключительный вечер сезона в рамках  цикла «Art Night at Zinc Bar by Elegant New York» – авторский концерт «Изяшна Я словесность». Вечер посвящается 5-летию журнала Elegant New York.
Информация на сайте Elegant New York
И, как прекрасный завершающий штрих июня, персональная выставка и транк-шоу, участника Арт Альянса Киры Коктыш – 21 июня.
Подробная информация скоро появится на сайте Арт Альянс 
О других событиях читайте в нашей Афише
New art fair June 1 – 4, 2017 Based in London, The Other Art Fair "leads the way in uncovering and nurturing new and innovative creative talent" exhibiting works by 110 emerging artists at the Brooklyn Expo Center. Discount tickets $7.50
 Italian film festival. June 1 – 7, 2017 See Italian life and culture as presented by a new generation of Italian filmmakers at Open Roads: New Italian Cinema at Lincoln Center.
 Jazz festival June 1 – 30, 2017 Blue Note Jazz Festival has 100 concerts in 10 venues.
Uptown Arts Stroll June 1 – 30, 2017 (begins May 31) See hundreds of art exhibitions, open studios, concerts, dance and literary events at Uptown Arts Stroll in Northern Manhattan. Free.
Sailboat ride on Clipper City June 1 – Oct. 9, 2017 (also May) Tour New York City Harbor aboard the majestic Clipper City tall ship, departing from Battery Park.
·         Afternoon (2:15 or 4:30 p.m) – tickets $24 to $28
·         Evening (7 p.m.) – tickets $29 to $34
·         Night (9 p.m.) – tickets $30
Music festival June 2 – 4, 2017 Governors Ball is a three-day outdoor music festival featuring more than 60 acts at Randall's Island Park.
Brooklyn Film Festival. June 2 – 11, 2017 See more than 100 films made by independent filmmakers in 20 countries during Brooklyn Film Festival, mostly at Wythe Hotel and Windmill Studios.
Ballet June 2 – 11, 2017 Eifman Ballet of St. Petersburg, directed by Boris Eifman, performs two works at New York City Center. Discount tickets $33 to $113.
·         June 2 to 4 – Red Giselle
·         June 9 to 11 – Tchaikovsky
Harry Potter parody June 2 – 30, 2017 (also May) Puffs is all about the mediocre students of Hogwarts School, lovable underachieving wizards not destined to save the world from the forces of evil, at Elektra Theatre. Discount tickets $31.
Brooklyn street party June 3, 2017 (11 a.m. to 7 p.m.) The young seeking fun will line up in the sun to enter the Bushwick Block Party, which has two music stages, 39 street artists, food trucks and beer at Troutman Street & St. Nicholas Avenue in Brooklyn. Free.
Art fair June 3 – 4, 2017 (begins May 27) Washington Square Outdoor Art Exhibit [sound] features 120 artists on the sidewalks of University Place, May 27-29 and June 3-4. Repeats in Sept. Free.
Participatory art. June 3 – 4, 2017 Figment features creative art installations you can touch and play with on Governors Island. Free.
Rose weekend June 3 – 4, 2017.  Rose Garden Weekend includes live music, garden tours, demonstrations, and a cash bar at the New York Botanical Garden. Discount tickets $23.
Crafts festival June 3 – 4 and 10 – 11, 2017 American Crafts Festival features hundreds of juried artists, entertainment, and craft demonstrations in tents outside the Lincoln Center for the Performing Arts. Repeats in Oct. Free.
Native American festival June 4, 2017 Drums Along the Hudson features traditional dance, drumming, crafts, and foods at Inwood Hill Park. Free.
Freshkills Park preview June 4, 2017 Get a sneak peek at the park built on a Staten Island landfill on Discovery Day, when you can walk 8 miles of trails, bike 5 miles of pavement, run a 5K course, or register for a kayak tour. Free.
Taste of Times Square June 5, 2017 Taste of Times Square features international food from 50 restaurants, music from local bands, African drumming, and street performers in Times Square.
Music at Washington Square June 6 – 27, 2017 (8 p.m. Tuesdays) Washington Square Music Festival performs classical music in the park. Free.
Drama: Twelve Angry Women June 8 – 18, 2017 Twelve Angry Women is based on the courtroom drama "Twelve Angry Men" but has an all-female jury at Times Square Arts Center. Discount tickets $10.
Brooklyn festival June 9 – 10, 2017 Red Hook Fest features a community cookout and DJ dance party on Friday, and performances on the main stage Saturday in Brooklyn. Free.
1920s lawn party June 10 – 11, 2017 Wear a flapper costume and dance to the Dreamland Orchestra at Jazz Age Lawn Party, which includes a Charleston dance contest, dance lessons, food, 1920s cars, and a kidland on Governor's Island.
Opera in the park June 12 – 24, 2017 The Summer Recital Series by the Metropolitan Opera features opera performances in various parks. Free.
Free museum evening June 13, 2017 (6 to 9 p.m.) Join the crowds listening to live music and visiting seven museums for three hours during Museum Mile Festival on 5th Avenue. Free.
UNCLE VANYA by The Vakhtangov Academic Theater of Russia plays at NY City Center
·         JUNE 15th at 7:30 PM – OPENING NIGHT AND PRESS DAY
·         JUNE 16th at 7:30 PM
·         JUNE 17th at 7:30 PM
·         JUNE 18th at 2:00 PM
Music in the park June 13 – 18, 2017 Hear classical music outdoors under the stars at New York Philharmonic Concerts in the Parks, followed by fireworks. (June 18 is indoors without fireworks.)
Free arts festival June 14 – 25, 2017 Attend 50 cultural performances and events at River to River Festival [slow website], including dance, film, music, poetry, theater, and visual arts. Free.
Kevin Spacey in one-man show June 15 – 16, 2017 (8 p.m.) Kevin Spacey is Clarence Darrow features the dynamic actor playing the real-life civil rights and criminal defense lawyer known for taking cases nobody else would represent at Arthur Ashe Stadium in Flushing Meadows. Discount tickets $59 to $159.
Party dressed in white June 24, 2017 (7 p.m.) Generation Bridge Summer White Party includes DJ music, dancing, a dinner buffet, and a one-hour open bar (wine, beer, and signature cocktail) at Primary for age 21+.
Хорошего всем летнего сезона!